After registering a foreign domain to your email address, a message will come from our system. Its title will sound: IMPORTANT! Verify your contact information for yourdomain.com. The whole message will be written in English and you should click on the link marked on the picture below: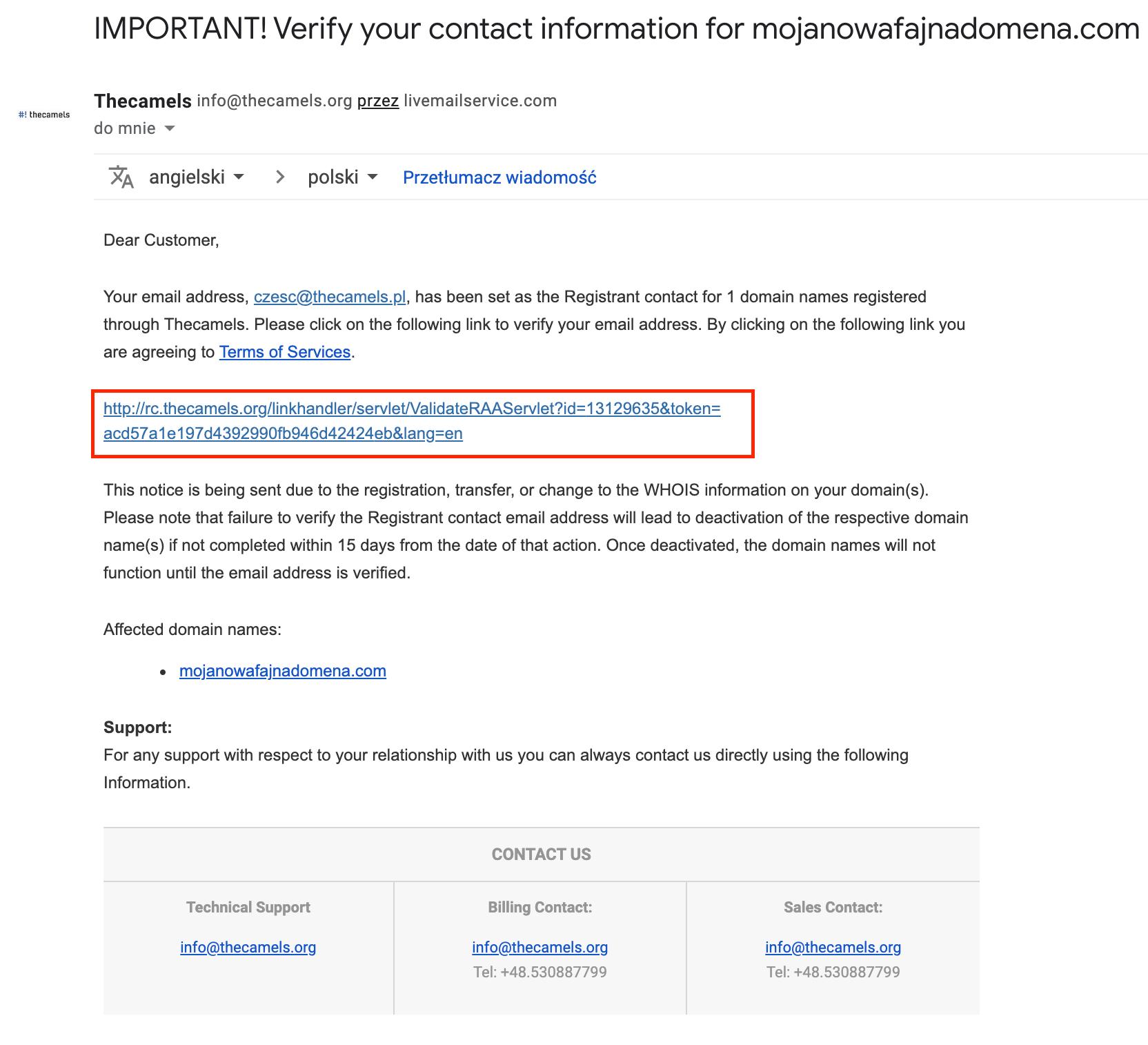 Important:
The message may fall into the Notifications tab in Google Mail,
It is also worth checking out the spam folder,
If you do not click on the confirmation, the domain will go into the so-called blockade state and you will not be able to use it.