Knowledgebase
How to create new email account in cPanel
How to create new email account in cPanel
You can create a mail account in our hosting panel - cPanel in simple and fast way. Check the guide and the video below.
Creating an email account
1. Log in to Your cPanel account.
2. Scroll to Email section and click on "Email Accounts".

3. On next page click "Create".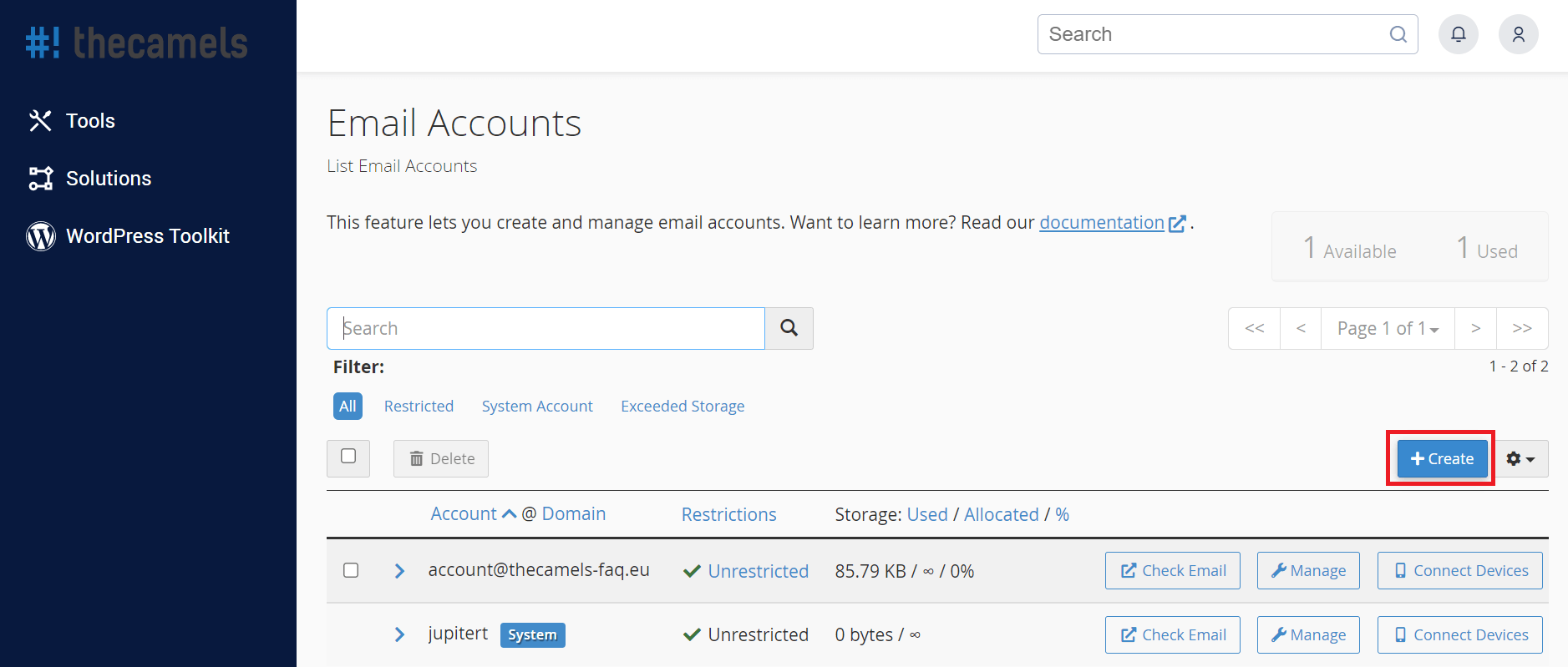 4. Then fill in form: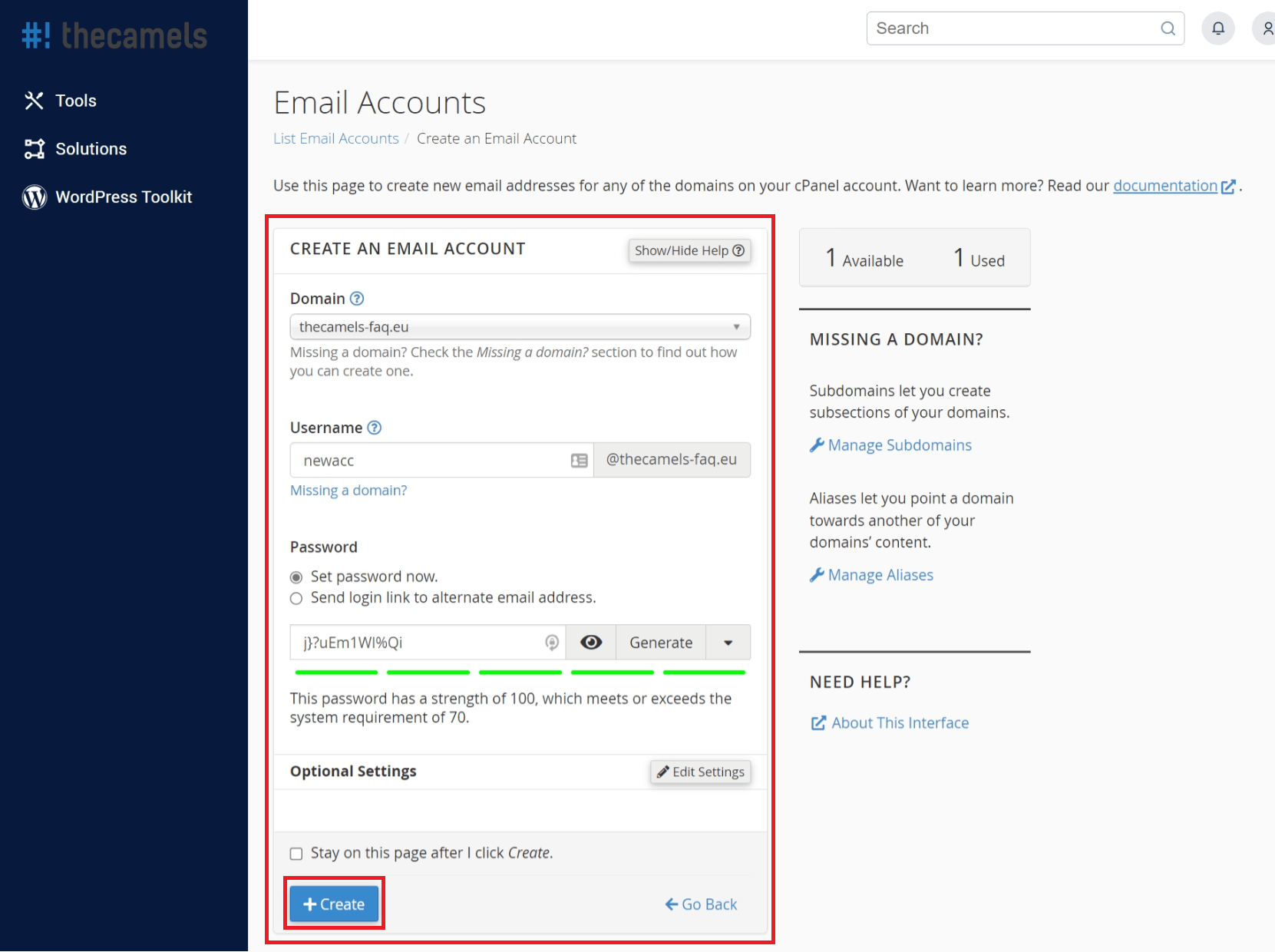 Domain - choose the domain you are interested in, this will be the second part of your e-mail address,
Username - enter a name that will be the first part of your e-mail address, this is also your e-mail login,
Password - the longer the better!
Storage space - we can set a mailbox size limit, by default Unlimited,
click "Create".
---