Knowledgebase
Adding domain alias
Adding domain alias
If you want to make your website available under different domain, then your current address, just use a domain alias. This option allows you to connect the domain to the default public_html directory of the hosting main domain. In effect it does not create an additional directory where you could upload files for such added domains
How to add adomain alias on hosting?
1. Log in to Your cPanel account.
2. In the Domains section, choose the "Aliases" option.

3. In the form Create a New alias fill field: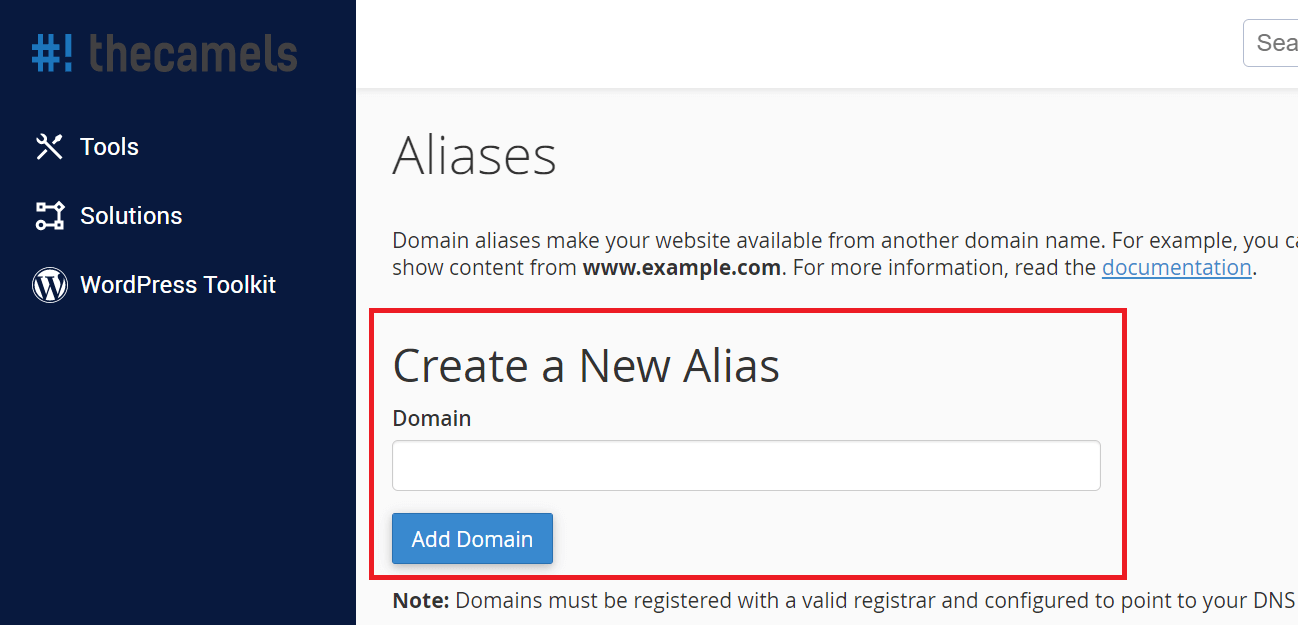 Doamian - enter the domain name you want to add as an alias,
Click Add domain to complete.
---