Currently, most websites are based on the PHP programming language. Its version selection can have a significant impact on the way the website works (in terms of functionality), and also on the loading speed - about which we wrote on our blog article: Why switch to PHP 7.1, 7.2?. Sticking to the latest version of PHP significantly improves security of the site.
Changing PHP versions for a domain
1. Log in to Your cPanel account.
2. In the Software section, click on "MultiPHP manager".

3. On the new page, select the domain for which you want to change the PHP version, and select the PHP version from the drop-down selection menu: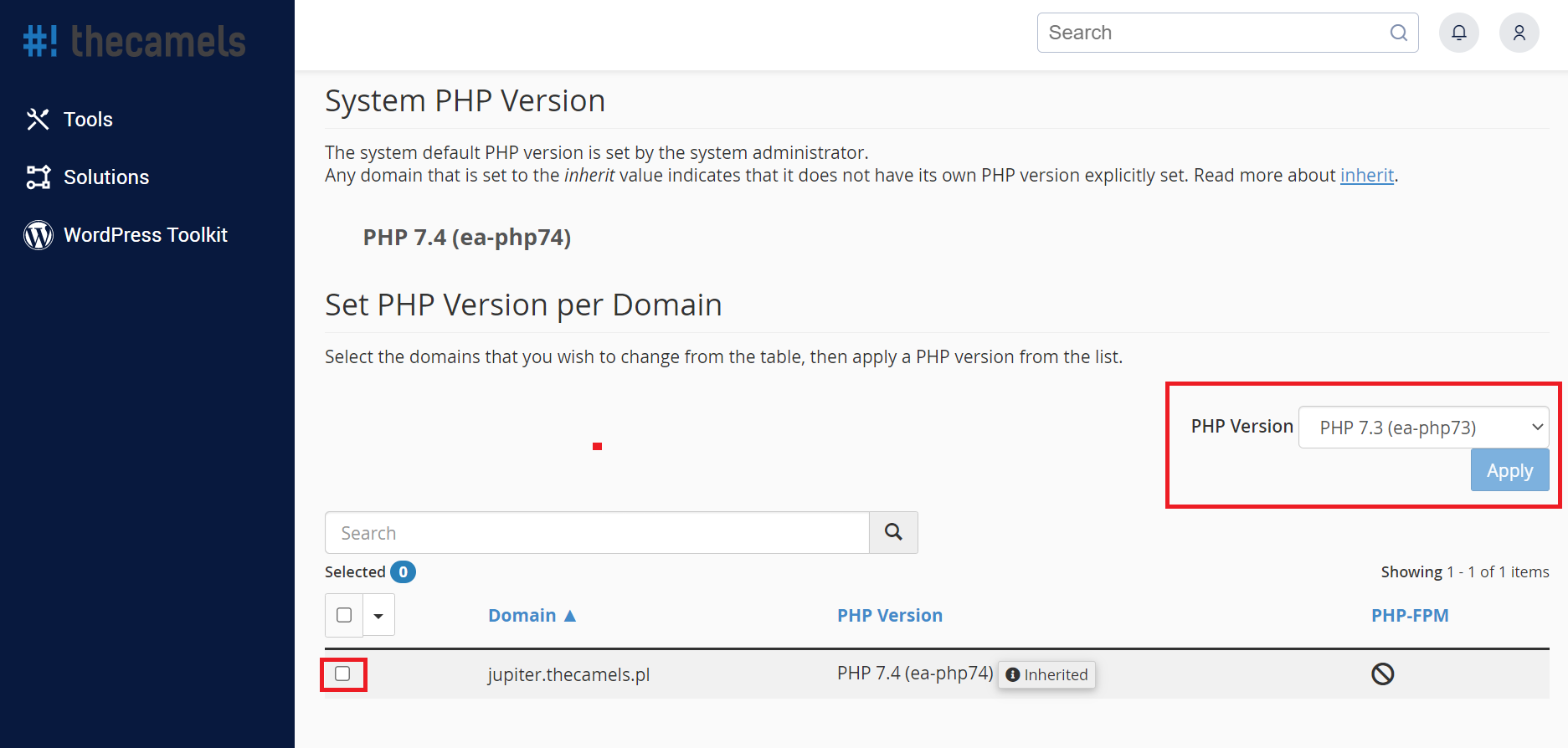 4. Click "Apply" to approve the change.