Knowledgebase
How to log in to FTP with Total Commander?
How to log in to FTP with Total Commander?
The most important thing is to have an FTP account on the hosting. Then you only need to follow a few steps described below to connect to an FTP account.
Connecting to FTP using Total Commander
1. Download the program from the official project website and install it. After starting, go to the "Net" tab and select "FTP Connect..."(or Ctrl+F).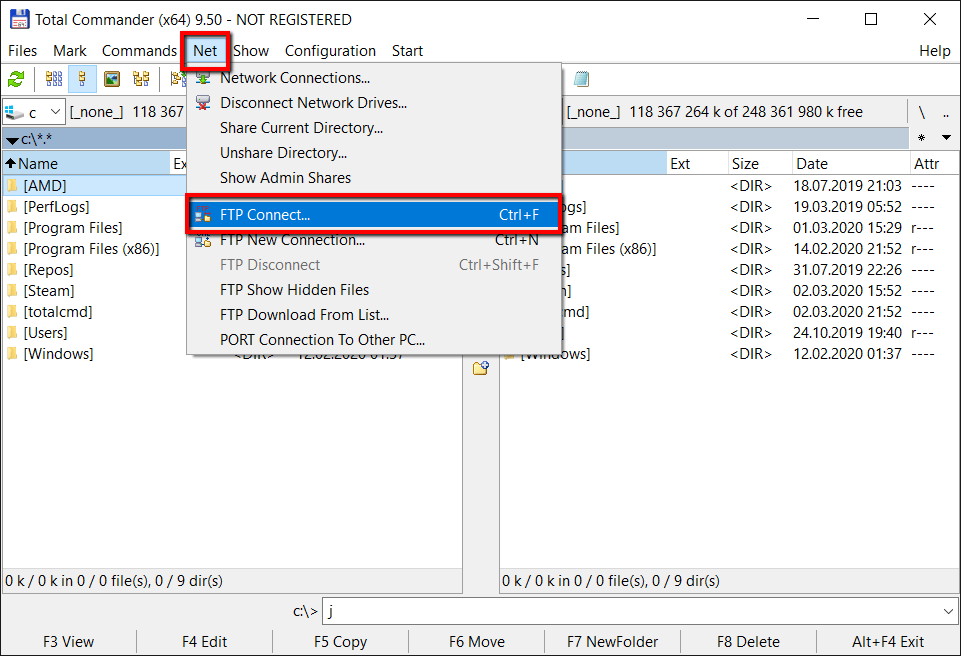 2. In the newly opened window, select "New connection...".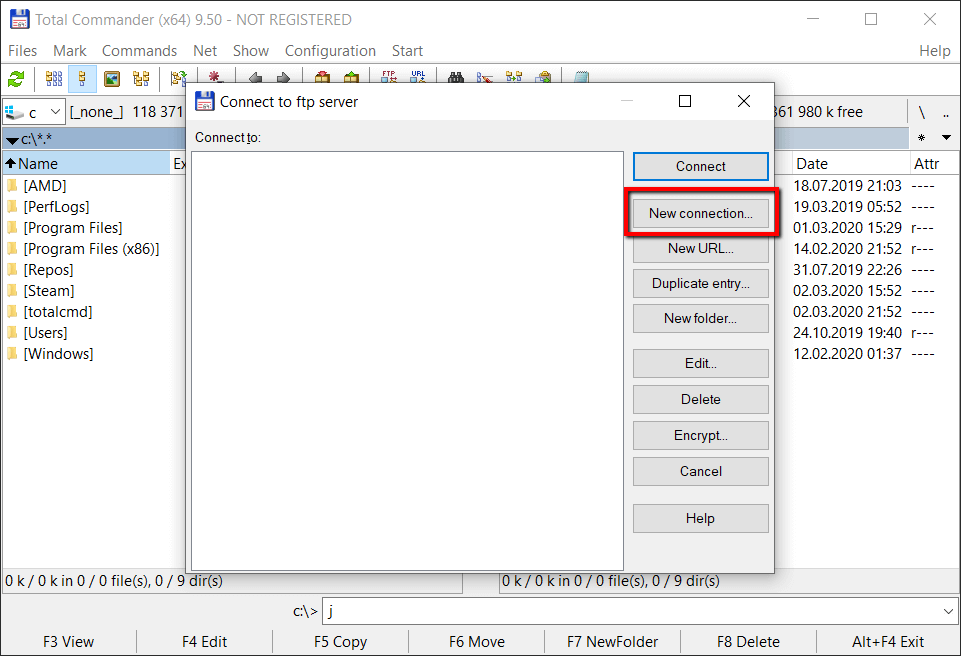 3. In the next window, complete the fields listed below.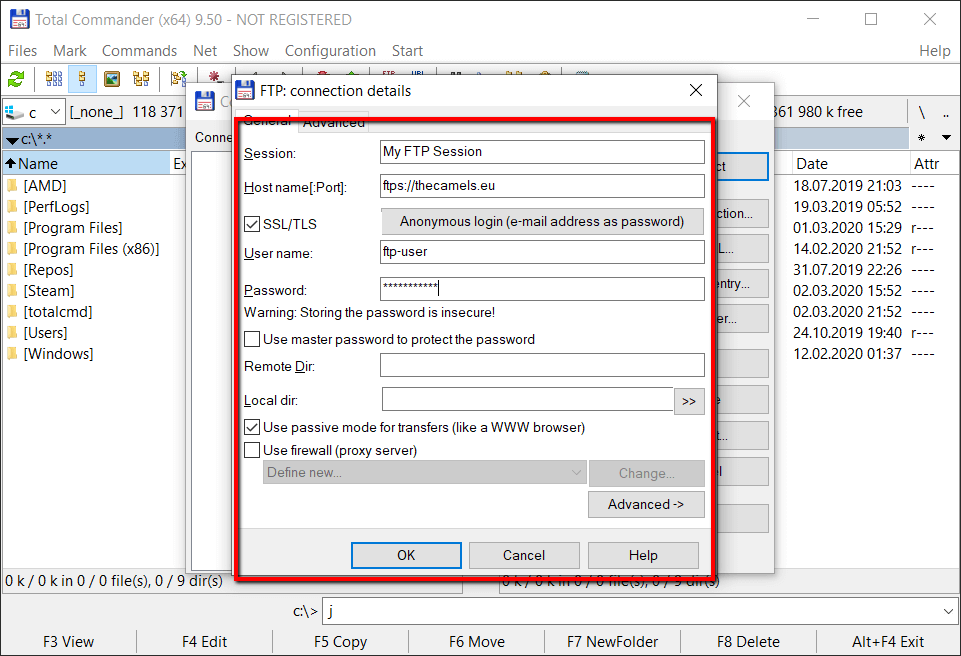 Session - the name of the connection visible later in the application,
Hostname - we provide our domain in ftp.my_domain.eu format, for example ftp.thecamels.eu,
select the SSL/TLS option,
User name - FTP account name,
Password - account password,
click "OK". 
4. In the connection window (from point 2), you will see the name of the session you set previously. Select it and click "Connect".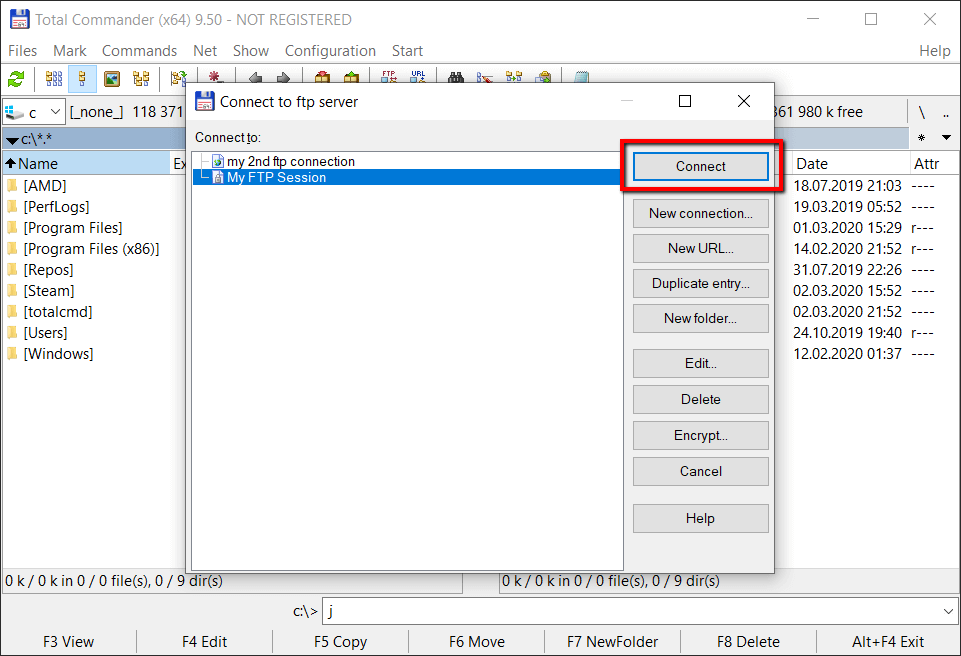 5. You will see a warning about the certificate, select "Always trust this server" and then "Yes".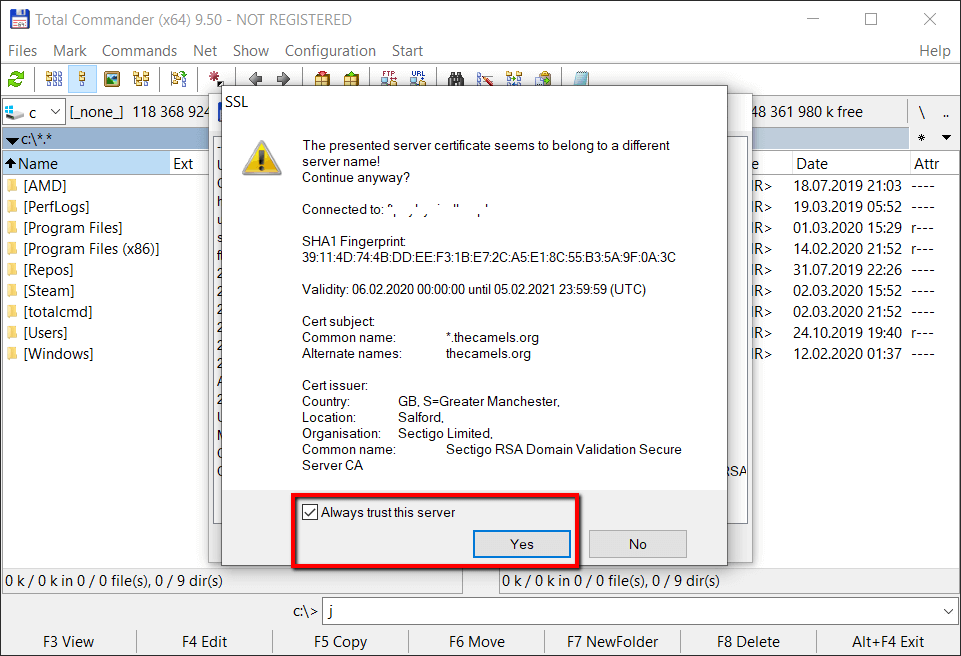 ftp, total commander, ftp client, klient ftp
---