Knowledgebase
Additional IP adresess for servers and hosting
Additional IP adresess for servers and hosting
It is possible to purchase an additional IP address. This service is paid for and is purchased for a predetermined period. Below are details of availability and restrictions:
VPS servers
In the case of VPS servers, no additional IP addresses can be ordered
Dedicated servers
If the IP addresses are purchased individually, a maximum of 5 per server can be ordered.

You can also order IP subnet:

/29 (6 IP addresses)
/28 (14 IP addresses)
/27 (30 IP addresses)

NOTE: in case of sTC machines there are limitations. Additional single IP addresses can only be ordered for sTC-61.

Hosting accounts
As far as hosting accounts are concerned, only one IP address can be assigned to each of them. All additional domains on this account also receive the same IP address - it is not possible to assign a different IP address from the account. For this reason it is important to remember that it is connected with changes (made automatically) in the DNS zones of all domains assigned to the hosting account.
How can I order an additional address/IP range?
1. Log in to the Client Area.
2. Navigate to the list of Services from the side menu or by clicking on the "Services" tile, or if there is a particular servant visible in Your active products/services section by clicking on ">".
3. Being in the service details page, click on "Addons" and then on "Click here to view and order".
4. On the new page, find the addon You want to order, e.g. Dedicated IPv4 address, and from the drop-down box, select the service we want to add it to, then click "Order Now".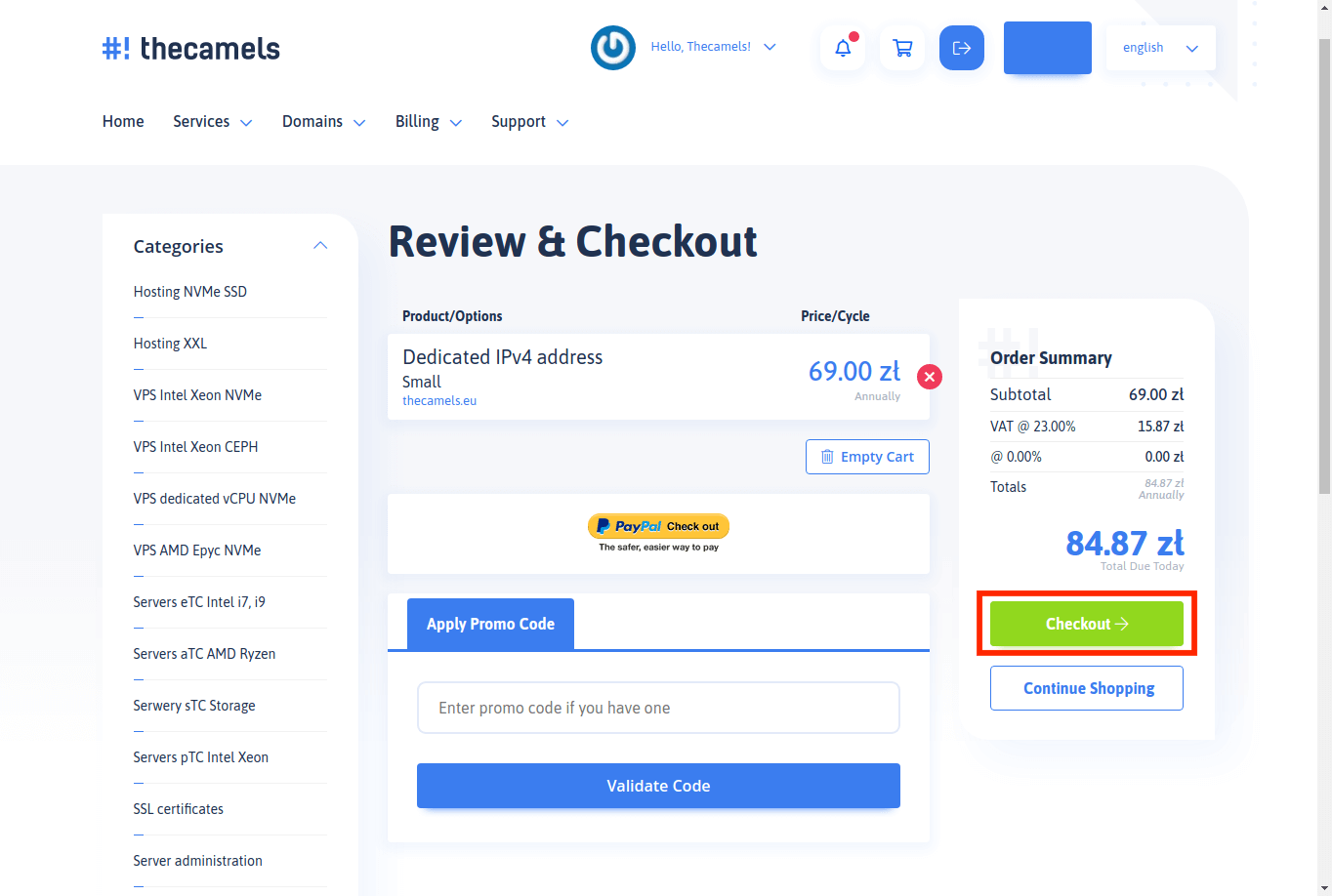 5. Next You need to go through whole order process and make the payment.
6. After addon is activated, we can check its parameters from the service details level, going to the "Addons" tab again.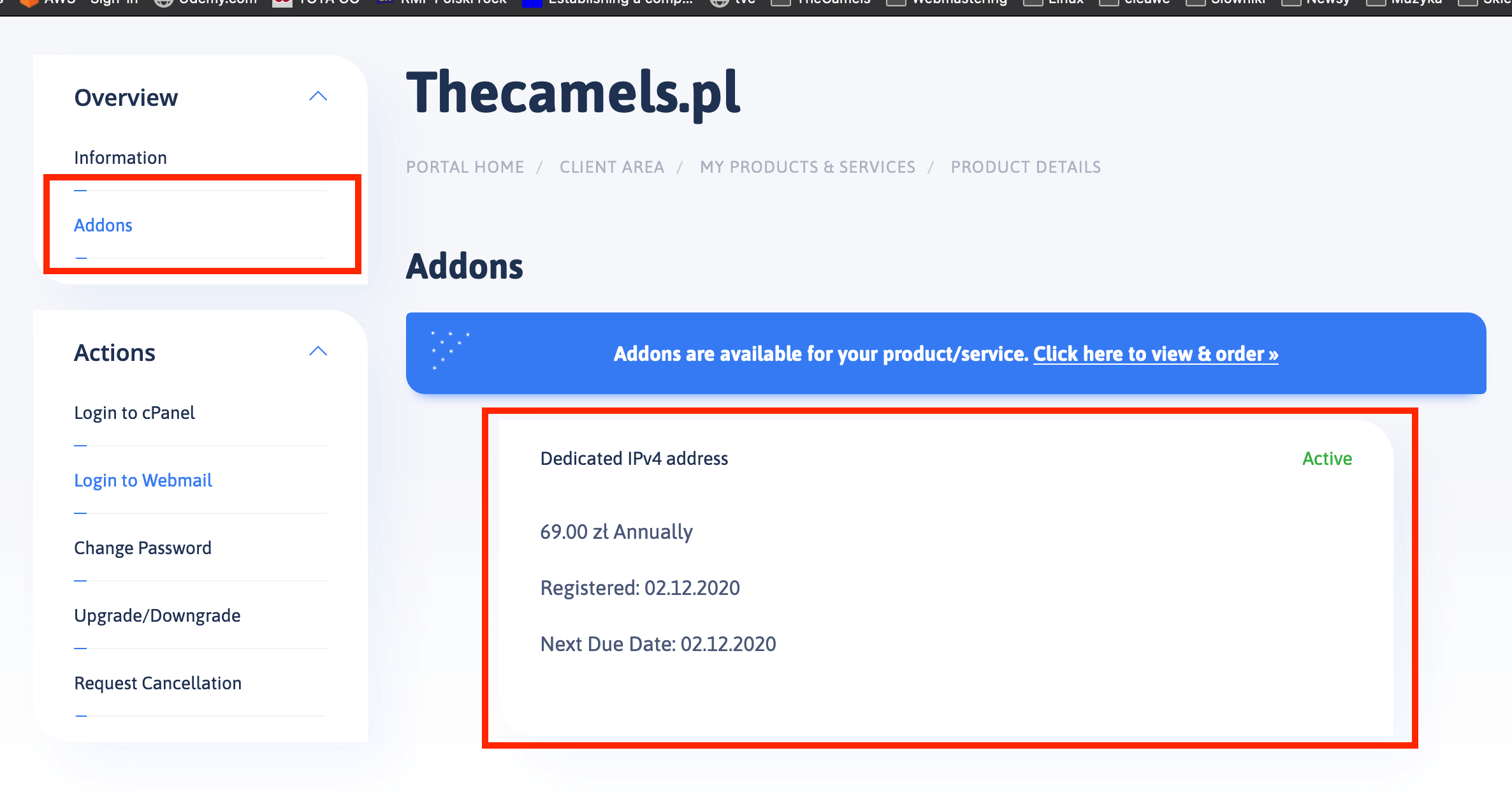 ip, serwer, hosting, additiona ip, dodatkowe ip, subnet, podśieć
---