Knowledgebase
How do I log in to cPanel?
How do I log in to cPanel?
You can log in to the hosting management panel (cPanel) in two ways, which will be presented below.
Direct login to the cPanel
If you have a domain directed to our DNSs, or you have directed the relevant domain records to our hosting server, then you will be able to log in directly to cPanel after entering the address according to the pattern: cpanel.your_domain.eu. For example: cpanel.thecamels.eu. A login page to the cPanel hosting management panel will appear.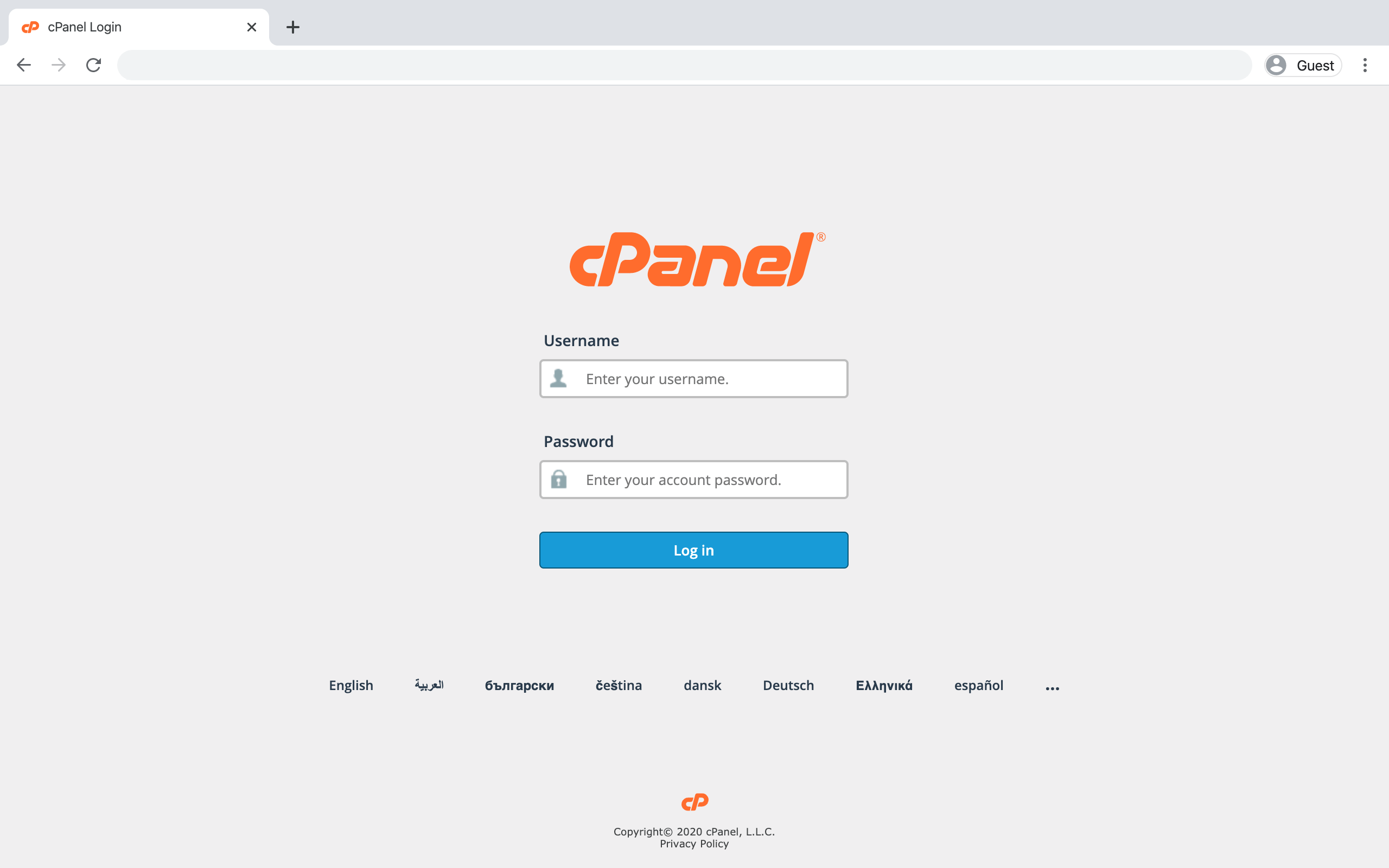 Username - is in the welcome email after you have created your hosting account,
Password - can also be found in the email described above, but we recommend that you change it,
Press "Log in" and we're in our hosting panel.
Logging in to cPanel through the Client Area
1. Log in to the Client Area.
2. In the section Your Active Services we choose our hosting.

2. Page with service details will be displayed. In the window in the middle of the page, press "Login to cPanel".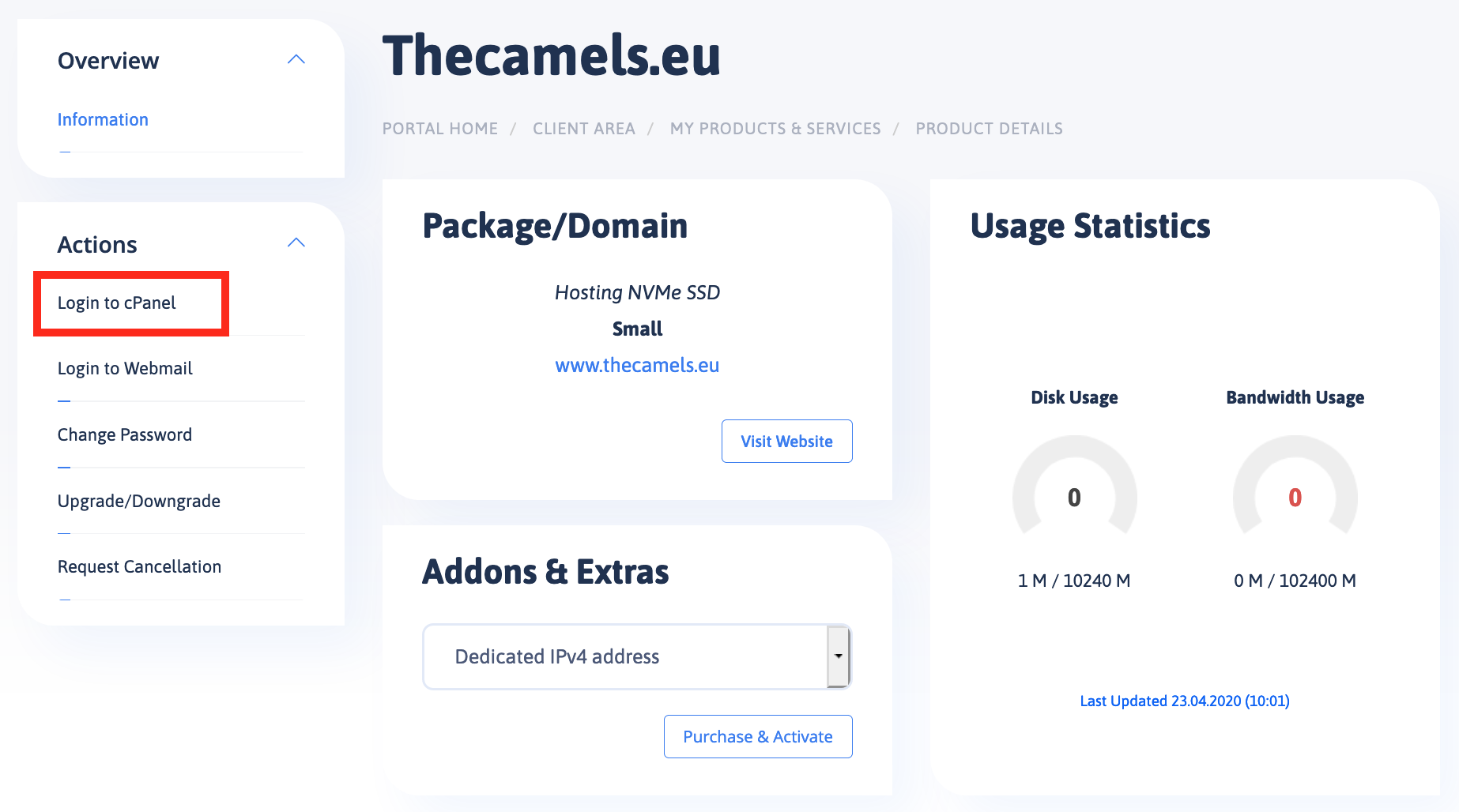 cpanel, hosting panel, panel hostingu, cpanel hosting, logowanie cpanel, cpanel log in, cpanel login, panel zarządzaania, panel zarzadzania, management panel
---