Knowledgebase
How to direct a domain to hosting if it is on CloudFlare?
How to direct a domain to hosting if it is on CloudFlare?
If it is required to have a domain on Cloudflare DNS servers and simultaneously redirect it to our hosting, then minor corrections to the DNS zone records will be required. After enabling the Cloudflare service, the A record for the main domain will receive a new IP or will be transformed into CNAME for the new domain, as a result of which some services will cease to work properly.
What should I do in the Cloudflare panel?
Here are a few steps to make your domain work with Cloudflare. Below is an example of our domain thecamels.eu, which is to be directed to IP 95.216.28.46 - remember to choose a domain name and IP according to your needs!
1. Redirect the A record of thecamels.eu domain to hosting IP address.
2. Set the MX records from the mail in the manual accordingly: How to set the domain to Cloudflare if the mail is hosted?
3. Add subdomains: cpanel, webmail, ftp and direct them to the IP address of your hosting.
Note: These subdomains must be excluded from Cloudflare proxying - the cloud must be gray. Then we will be sure that the mail will arrive correctly on our servers.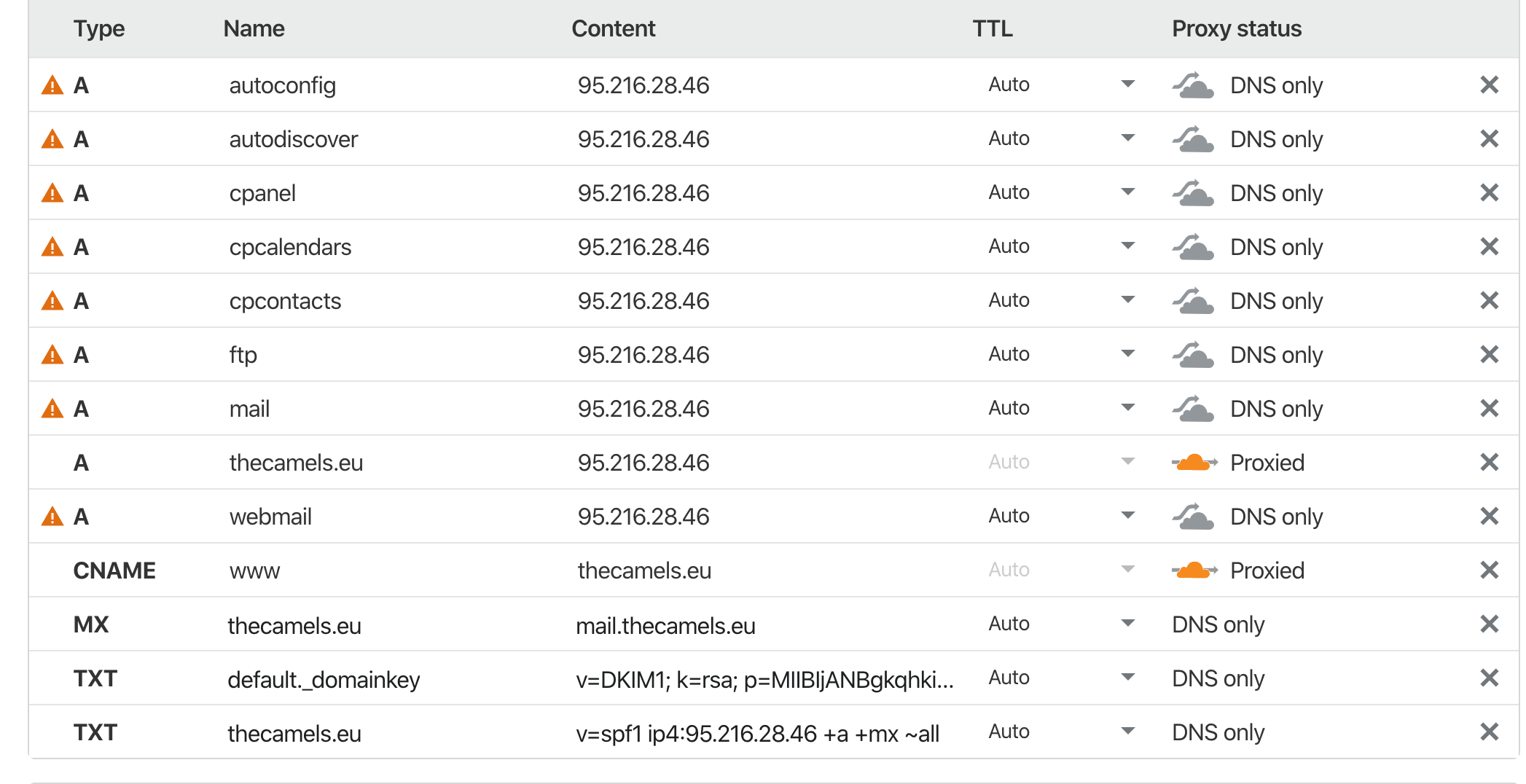 4. After changes approval, you need to wait for the DNS zone propagation to complete.
cloudflare, dns, hosting, propgacja, konfiguracja cloudflare, cloudflare configuration, domain configuration
---