Notifications about problems with AutoSSL are useful because they let you know when action is required for renew the free SSL certificate for your domain. This short guide will show you how to manage notifications about free SSL certificates Let's Encrypt. It will also show how to disable Auto SSL notifications.
Where can I find the notification settings?
Then click the "human icon" and select "Contact information" from the list. At the bottom of the page you will find the AutoSSL Notification section.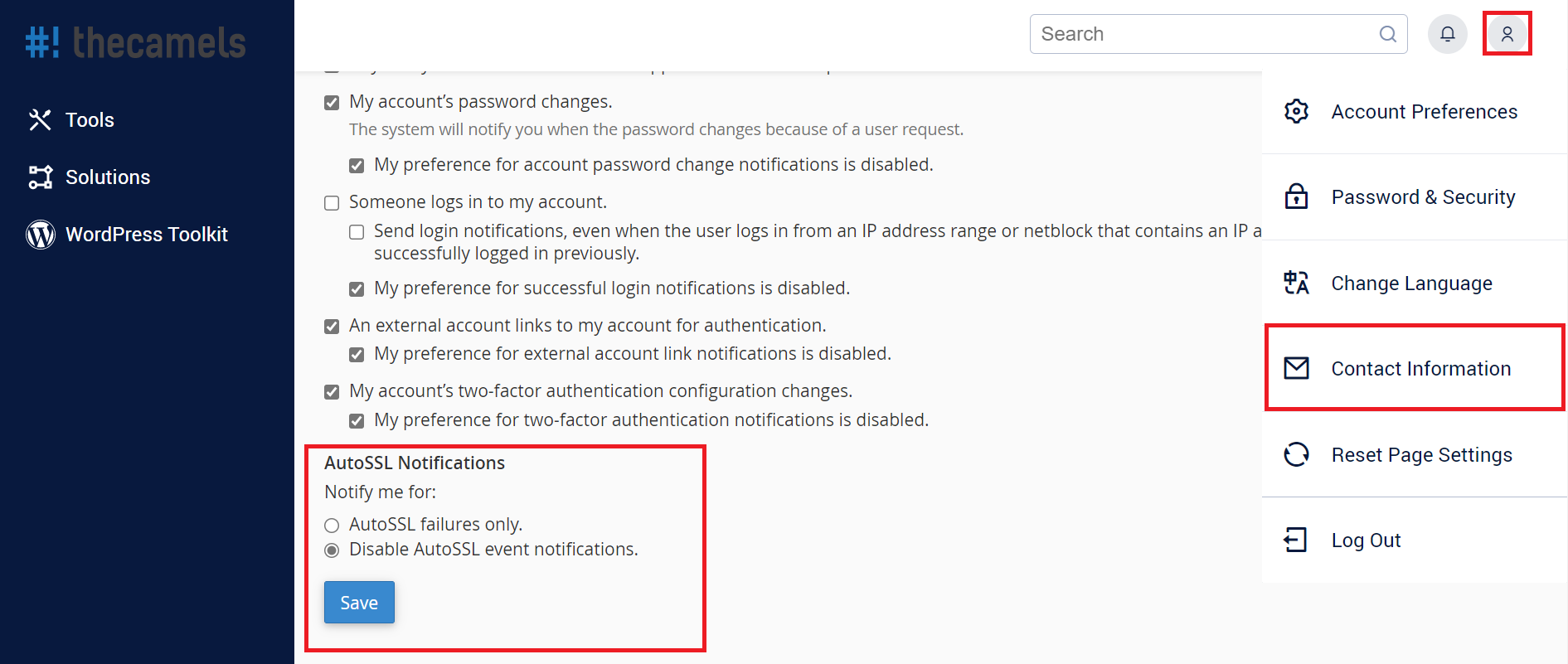 The following options are available here:
AutoSSL failures and deferrals only (default) - default setting, notifies about failed and delayed attempts to renew the certificate,
AutoSSL failures only - notifies only of unsuccessful attempts to renew the certificate,
Disable AutoSSL event notifications - not recommended setting, blocks notifications when action is required for certificate renewal.