Knowledgebase
Email account setup in Thunderbird mail client
Email account setup in Thunderbird mail client
To configure the Mozilla Thunderbird mail client correctly, you must add your mail account to it.
Adding an email account in Mozilla Thunderbird
1. After starting the application, in the section Set up an account, select "E-mail". Complete the following fields.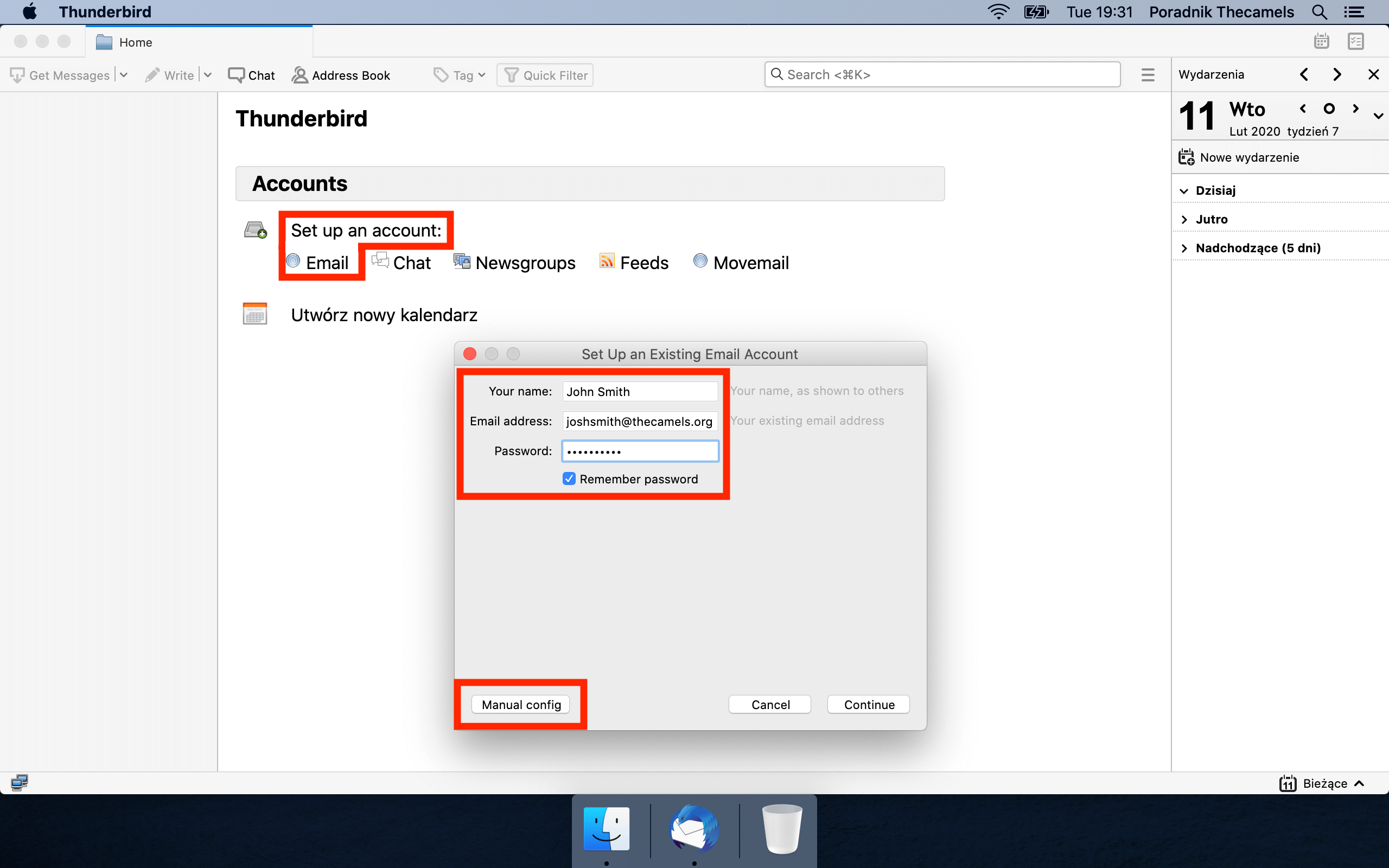 Your name - displayed name of the account in the client,
Email address - the email address you want to add,
Password - for a given email account,
2. Next click on "Manual config". You will see further fields to fill in.
Inbound and outbound mail server - enter the appropriate address of the mail servers,
Username - enter e-mail address that is being added to client, in both fields in this row,
Click "Done" button.
During configuration of mail client, certificate error message appears to me - what to do?
If a certificate error appears while adding an email account, please confirm it. The certificate error may occur at the moment when the certificate:
It does not cover a given domain (e.g. if the domain has a commercial certificate that does not cover the incoming and outgoing mail server name),
Let's Encrypt certificate has yet been generated.
If the following window appear, please click "Confirm Security Exception"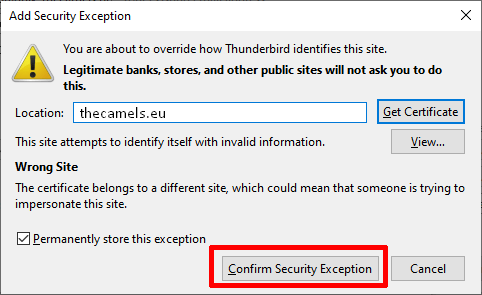 If you have any questions or concerns, please contact us via the Client Area.
poczta email, klient pocztowy, thunderbird, mail, mail client, konfiguracja klienta pocztowego, mail client configuration, email account, email setup, Mozilla Thunderbird
---