Knowledgebase
How to top up Credit Balance?
How to top up Credit Balance?
It is possible to deposit additional funds assigned to your account into a so-called moneybox. The system will automatically use them to pay for each order, depending on the available funds in full or in part. An additional advantage of having credits is the fact that when an order is issued or extended, it will be automatically paid from available funds. Topping up the moneybox after issuing a new order will not result in automatic payment - and in this case you have to make such payment manually from the order details.
How to add found to Credit Balance?
1. Log in to the Client Area.
2. Click on the box "Add Funds".
3. On the new page you will find the amount add to credit balance, and the payment method you want to use.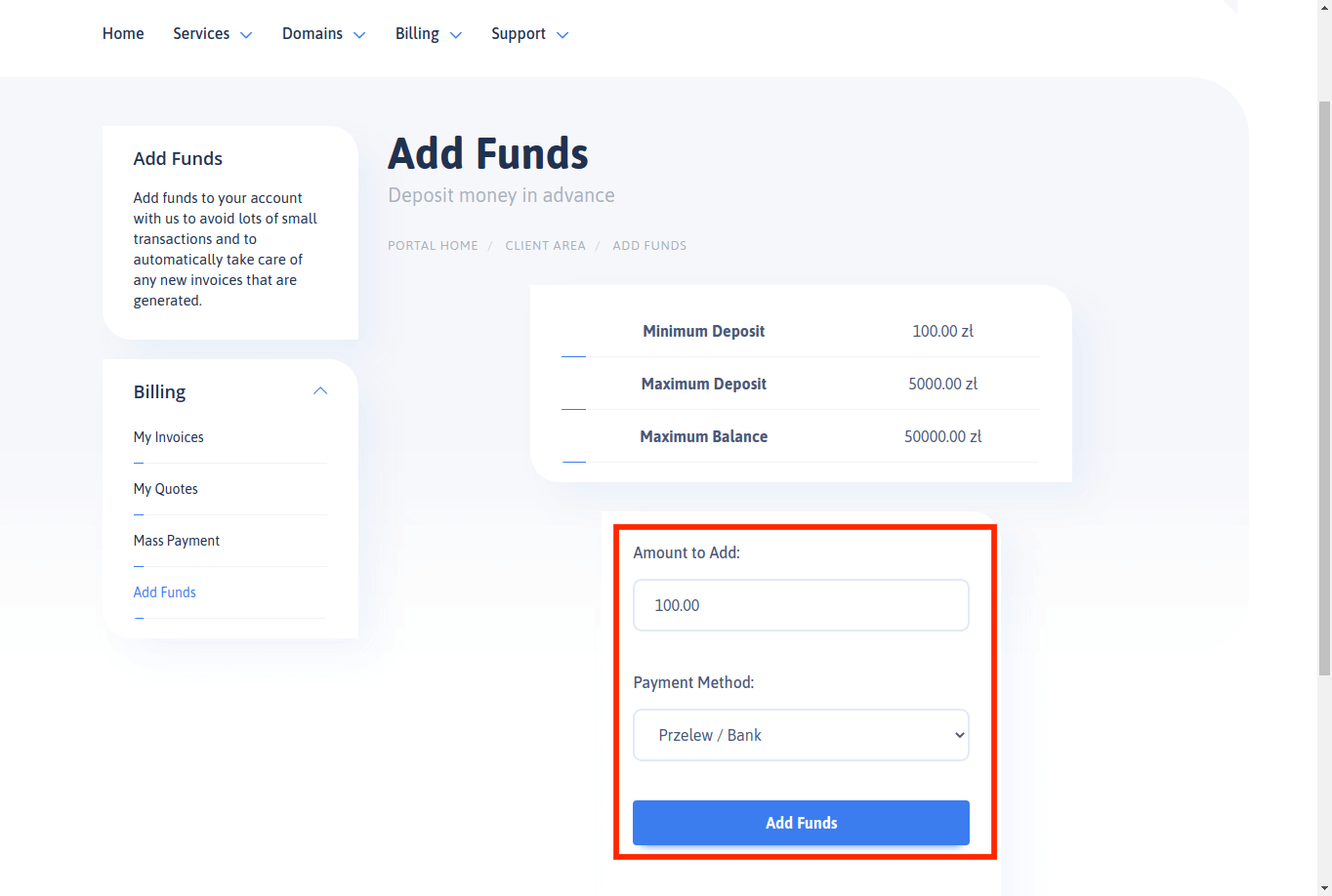 4. Click on "Add Funds" in order to move to payment.
After the payment is accounted on our side, the funds will be assigned to yours credit balance. For electronic payments, the addition of funds is almost instantaneous.
skarbonka, kredyty, panel klienta, credits, funds, top up balance, client area
---